Director Tom McCarthy's 'Stillwater' Is A Glum, Ripped-From-The-Headlines Mystery
6 min read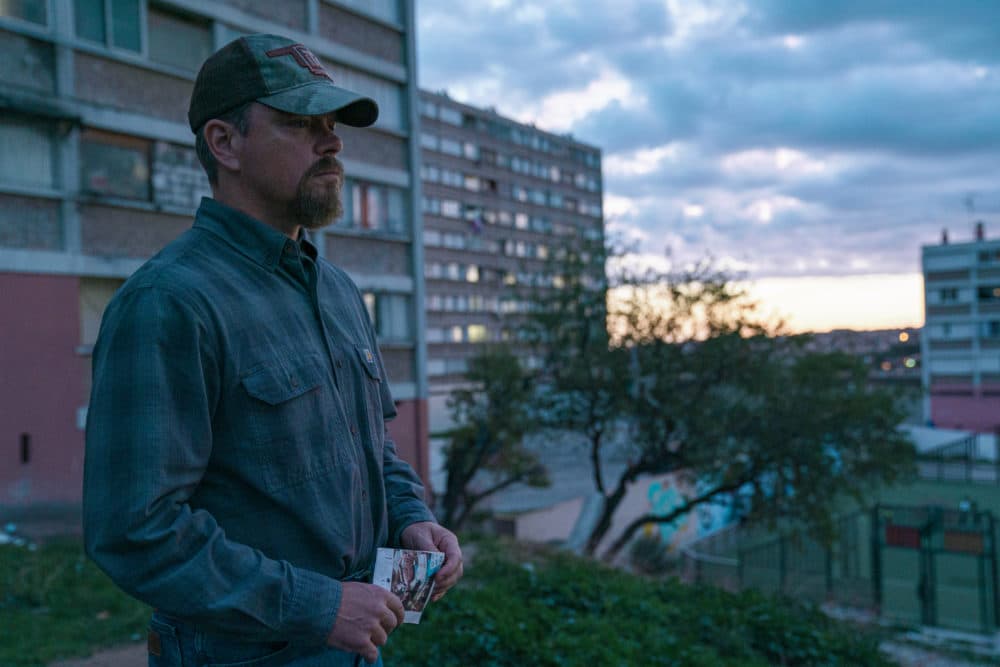 The similar 12 months that his "Spotlight" received Academy Awards for Very best Image and Ideal First Screenplay, author-director Tom McCarthy also helmed "The Cobbler," a little-noticed Adam Sandler vehicle that bypassed Boston theaters on its way to earning $24,000 at the U.S. box business, a profession-small for Sandler and presumably every person else included. The wretchedly winsome dramedy stars Sandler as the operator of a neighborhood footwear repair service store who, through a magical stitching equipment inherited from his useless dad (Dustin Hoffman), can inhabit the body of anybody whose footwear he wears. This maudlin mess peaks with a staggeringly misguided scene during which Sandler usually takes his widowed mother on a date when donning his late father's loafers, prior to soaring into the annals of terrible motion picture background with a twist revealing that Hoffman has been alive this entire time, disguised as a barber performed by Steve Buscemi, and that for generations their household has been "the guardians of soles," battling forces of evil with their magic sewing equipment. It finishes with father and son driving away in a limousine that was hidden in the basement.
Now I'm not saying the surprise plot switch that powers the 3rd act of McCarthy's new thriller "Stillwater" is pretty as crazily silly as "The Cobbler," but it's recognizably the get the job done of the exact same writer. A glum, ripped-from-the-headlines mystery nearly choking on its own feeling of societal import, McCarthy's status image follow-up to 2015's "Spotlight" (he directed a Disney flick referred to as "Timmy Failure: Faults Have been Made" in the interim) is the form of motion picture any individual helps make soon after profitable a mantle comprehensive of awards, when no one in their orbit dares second-guess a so-named genius.
"Stillwater" would like to be a good deal of issues at at the time and manages to be terrible at all of them. On a single hand, it's a lurid rewrite of the Amanda Knox story, with Abigail Breslin taking part in a white trade college student stuck in a Marseilles prison, accused of murdering her Arab roommate, with whom she was romantically associated. But it also wishes to say one thing about The us, about cultural divides and the way we are viewed by the entire world. So we have acquired Matt Damon starring as Breslin's father, a salt-of-the-Earth construction worker from Oklahoma "gettin' 'er done" in fancy-trousers France, refusing to give up on his little lady even after the rest of the environment has penned her off.
A person can effortlessly imagine a tawdry, xenophobic thriller in the mode of "Taken" with Damon's aggrieved redneck daddy kicking butt in the Marseilles jobs until eventually he finds the genuine killer, but God forbid, that might have been entertaining. As an alternative, "Stillwater" is starchy in that way the worst social concern films are likely to be, plodding together without the need of supplying the satisfactions of genre nor the depths of a character analyze. It is the worst of both of those worlds. McCarthy's camera observes Damon indicating his prayers and slathering his foods with ketchup at an nearly anthropological reserve — this dude with the baseball cap, tucked-in flannel shirt and wraparound sun shades is a mystery not just to these highfalutin' French artistes with their man-buns and baguettes, but to the filmmakers as effectively.
Damon presents as credible a effectiveness as he can while becoming egregiously miscast. The Cantabrigian has convincingly played cowboys ahead of, most memorably as the yammering Texas Ranger in the Coen brothers' great "True Grit," and he pulled off a good Tommy Lee Jones impression as racing legend Carroll Shelby in "Ford v Ferrari." But the "Stillwater" screenplay is frequently telling us what a dangerous screw-up this character is. His clenched, impeccable manners are meant to be the coping mechanisms of an ex-con just scarcely holding a lid on his violent, lunkhead tendencies, nonetheless Matt Damon may be the least risky star working nowadays. His whole attractiveness is even-keeled affability. Just look at his killer cameo in Steven Soderbergh's terrific new HBO Max film "No Unexpected Move" to see a male constant as a rock regardless of what he's going for walks into. (As a lot as it pains me to say this, Mark Wahlberg may have been a improved choice right here, no issue how badly he'd have mangled the accent.)
There's a massive stretch in the middle of "Stillwater" that forgets about the murder thriller altogether and focuses on Damon's existence in Marseille, rooming with a one mom (Camille Cottin) and her moppet of a daughter (Lilou Siauvaud). This extended passage has some of the low-critical charms of McCarthy's very first, and still most effective movies "The Station Agent" and "The Customer," which chronicled not likely friendships among individuals from distinct walks of lifestyle. These scenes are executed endearingly by the actors, particularly the small woman, but they also slide prey to the limousine liberal pandering you uncover in stuff like Jon Stewart's odious "Irresistible," positing that the cultural distinctions dividing people are mainly a make any difference of cosmetics, and if we can just get previous our snobbery about fried food stuff and state songs anyone will be able to hug it out. "Stillwater" is incredibly careful not to have Damon say anything at all racist, homophobic or or else objectionable to the sensibilities of arthouse moviegoers, and they even arrive up with a clever way to keep him from being a Trump voter that belongs in the screenwriting cop-out corridor of fame.
It's almost certainly unachievable given the Marseilles areas for motion picture buffs not to be reminded of "French Connection II," which despatched Gene Hackman's pig-headed bigot Popeye Doyle elbowing his way as a result of the port city barking obscenities and epithets. A exceptional sequel even seedier and extra disagreeable than the first, director John Frankenheimer's underrated 1975 stick to-up to William Friedkin's traditional purposely still left the French dialogue unsubtitled to maintain us locked into Popeye's alienated viewpoint, therefore implicated in his actions. The position was that the ugly Us citizens are all of us, something that a film as genteel and flattering to its focus on viewers as "Stillwater" would under no circumstances dare suggest.
As an alternative we've received Damon finding the actual killer in a coincidence that triggered the critic sitting down beside me to toss his notebook on the auditorium flooring and his arms up in the air. (I have calculated the odds of this scene happening in true lifestyle as 67,394 to one.) From there, "Stillwater" flies completely off the rails, practically surreal in its abandonment of character and logic, grounded only by McCarthy's leaden visual sensibility and uncanny knack for usually placing the camera in the dullest attainable place. ("Spotlight" was the most pictorially uninteresting film to earn Very best Photograph in my life span, a movie by now neglected by anybody who does not get the job done at the Boston World.) For the remaining scene of "Stillwater," he overtly attempts to steal the ending of the Coens' "No Place for Old Gentlemen," shot from an angle at which my 10-12 months-old niece would notify you under no circumstances to consider a selfie. He'd have been better off owning Damon and Breslin drive away in a limousine hidden in the basement.
---
"Stillwater" opens in theaters Friday, July 30.